Our Advisory Boards members are drawn from a wide cross section of the healthcare and business communities and include pharma, private practice, marketing, digital health, project management and logistics. Our boards retain their diversity with representation from many of the countries we operate in. Learn more about selection and board criteria in the footer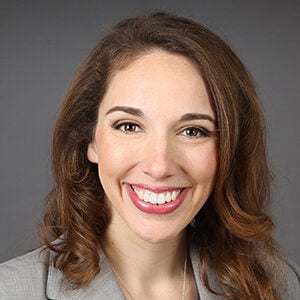 Kellie Lease Stecher
Chair, advisory board, U.S.
Dr. Stecher is not only an accomplished OB/GYN with nearly a decade of experience, she is also a published writer, public speaker, and the co-founder of Patient Care Heroes. She is a fierce advocate for reproductive rights, healthcare access, mental healthcare access, and gender and racial equity.

As an OB/GYN she is experienced with all aspects of obstetrics and gynecology with a particular emphasis on infertility, PCOS (polycystic ovary syndrome), weight loss, and infertility. In addition, she has a particular interest in adolescent health, menopause management, and minimally-invasive surgical procedures. She has been recognized for three years in a row as a MPLS/St. Paul Magazine Top Doctors Rising Star.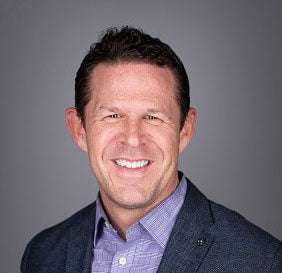 Jeff Livingston, MD
Vice Chair.
Jeff serves as the CEO of MacArthur Medical Center and a board certified obstetrician and gynecologist. A nationally recognized thought leader, speaker, writer, blogger and practicing physician, he is considered an expert in the use of social media to educate patients, using new and innovative technology to improve care outcomes and the patient experience.

Jeff serves as a consultant for Silicon Valley HealthTap, Inc. an interactive health 2.0 network employing mobile health technology to connect doctors with patients. He also serves as medical director for the FQHC Collins Clinic in Fort Worth and co-founded Medika Life .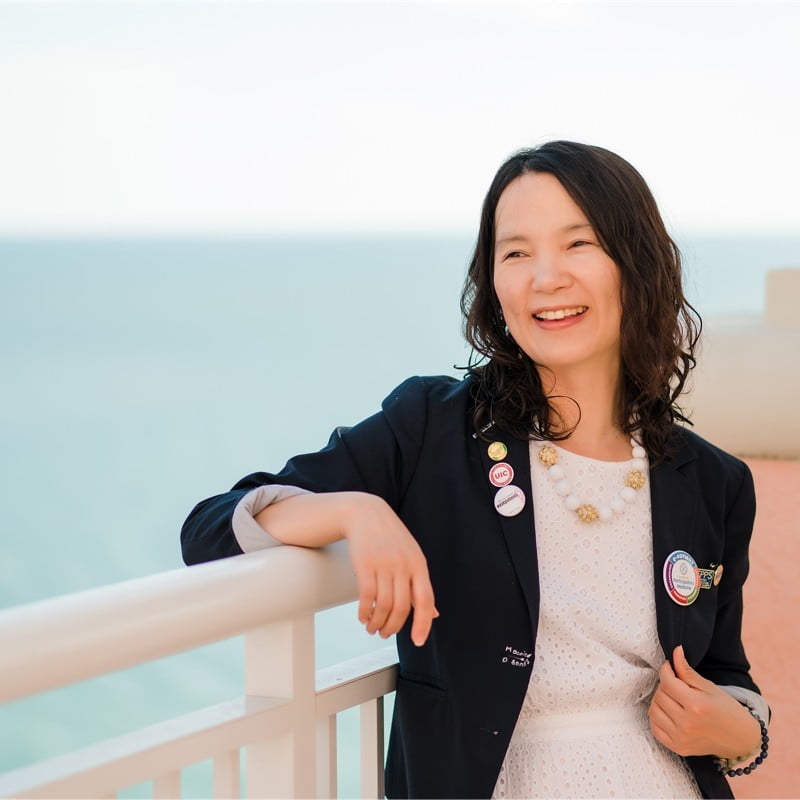 Dr. Soojin (or "Soo") Jun is a board-certified geriatric pharmacist in Illinois and Wisconsin. She is also a certified professional in patient safety and certified professional in healthcare quality, committed to patient safety and quality improvement. After losing her father to healthcare gaps, possibly from adverse medication events, she changed careers from a wedding videographer to a pharmacist.

Today, she specializes in medication therapy management and believes empathy in healthcare can make healing possible in any healthcare relationship. Dr. Jun was a fellow at Jewish Healthcare Foundation for their Activist and Death and Dying program and currently is a fellow at Patient Revolution, the nonprofit organization asking the world to consider kind and careful care, away from the industrialized approach in caring for patients, and a Luminary fellow at Doximity, a leading digital platform for medical professionals.
Hesham A. Hassaballa, MD
board member
Hesham Hassaballa, MD, FCCP, FAASM is a practicing Intensivist with 17+ years of clinical practice. He is board certified in Internal Medicine, Pulmonary Medicine, Critical Care, and Sleep Medicine. Dr. Hassaballa is a Regional Medical Director for Sound Physicians' Critical Care practice in the Midwest, where he leads and oversees clinical operations in multiple ICU programs. He is Medical Director of both Critical Care and Respiratory Therapy at Rush-Copley Medical Center in Aurora, IL. At Rush-Copley, Dr. Hassaballa chairs numerous hospital committees, is part of the Medical Staff Leadership, and has delivered solid improvements in process and outcome metrics, including: ICU length of stay, hospital length of stay of ICU patients, and mortality.

He's an Assistant Professor of Medicine and Course Director for Rush University Medical Center, Assistant Professor of Medicine for the University of Tennessee Health Sciences Center College of Medicine, and Adjunct Assistant Professor of Medicine for Drexel University. He serves as a peer reviewer for the Society of Critical Care Medicine. He has presented research a number of times at national meetings, and he has published numerous articles in peer-reviewed medical journals. Moreover, Dr. Hassaballa is a prolific writer, with articles appearing in newspapers and websites globally, and has published a medical thriller, "Code Blue."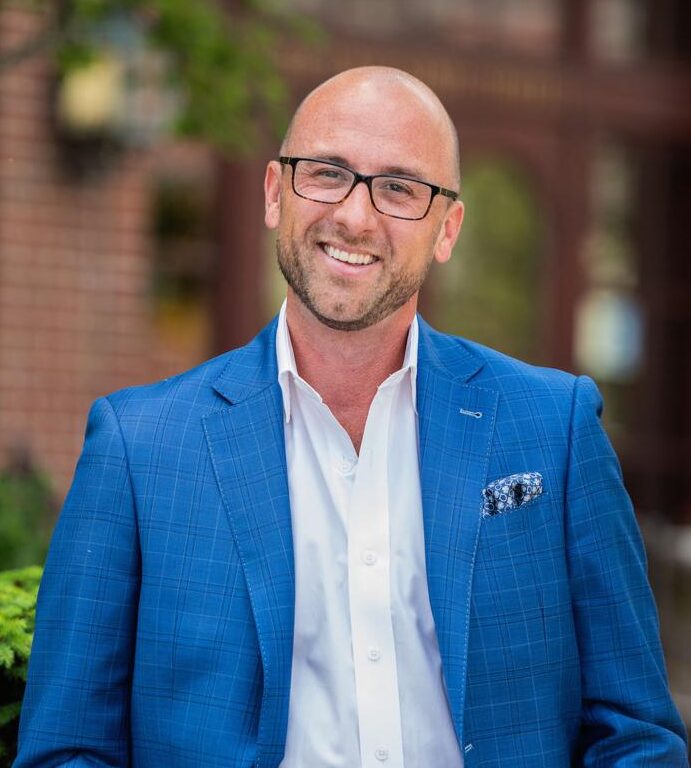 Dr. Ryan Paul is an accomplished infectious disease and pharmaceutical epidemiologist, known for his expertise in global public health and work within vulnerable and marginalized patient populations. With an unwavering commitment to improving healthcare systems around the world, he has built a career dedicated to driving immediate impact and positive change.

As the Founder and CEO of Holden Fitzgerald, Dr. Paul leads a global public health practice that specializes in health system reform and capacity building. Under his visionary leadership, Holden Fitzgerald has become a trusted partner for governments, organizations, and communities seeking to transform their health systems. Driven by a belief in the power of local communities, Dr. Paul and his team employ an innovative approach known as anchor strategy, which utilizes a place-based methodology to address complex health challenges and cultivate sustainable change.

Dr. Ryan's extensive research and fieldwork have earned him recognition as a leading expert in infectious diseases and pharmaceutical epidemiology. His thorough understanding of disease transmission dynamics, coupled with his expertise in analyzing drug utilization patterns, enables him to make informed decisions and develop evidence-based interventions that have a lasting impact on public health.

Throughout his career, Dr. Ryan has actively collaborated with governmental agencies, international organizations, and local communities to implement effective public health policies and strategies. His collaborative and inclusive approach has not only fostered partnerships but also empowered communities to take charge of their health outcomes.

Dr. Ryan Paul's dedication to global public health is exemplary, and his work has undoubtedly shaped the trajectory of healthcare systems worldwide. Through his leadership and passion, he continues to drive impactful change, leaving a lasting positive legacy in the field of public health.
Patricia Farrell Ph.D.
board member
Dr. Patricia A. Farrell is a published author of multiple self-help books and videos, a licensed psychologist, former WebMD psychologist expert/consultant, former medical consultant for Social Security Disability Determinations, psychiatric researcher at Mt. Sinai Medical Center (NYC) and an educator who has taught on the college as well as graduate and post- graduate levels, and is a top health writer for Medium.com publications.

Dr. Farrell's is a consultant to pharmaceutical firms, writes continuing education modules for mental healthcare professionals, has contributed to USMLE medical school prep courses, writes daily tweets (@drpatfarrell), has a YouTube channel with helpful tips on multiple topics and is a biographee in Who's Who in the World, Who's Who in America and Who's Who in American Women.

A member of The American Psychological Association as well as the SAG-AFTRA union, Dr. Farrell is a former board member of the NJ Board of Psychological Examiners, a former psychiatry preceptor at UMDNJ and a former board of directors' member of Bergen Pines Hospital.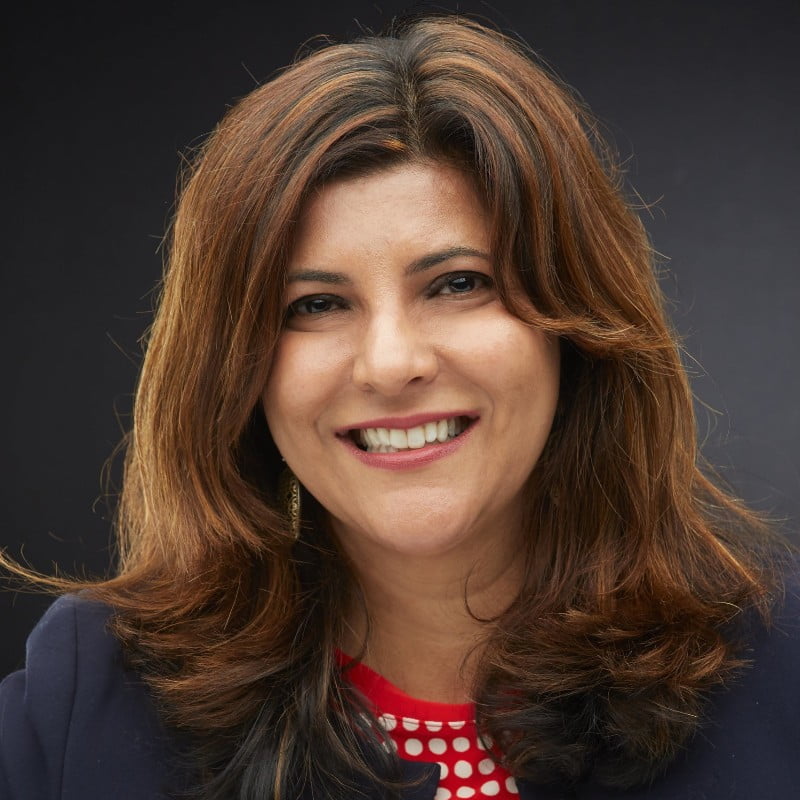 Shazia Ahmad is a clinical trial engagement expert and rare disease advocacy professional. She earned a B.S. in physiology and neurobiology from the University of Maryland and has 20+ years of experience in the therapeutic development industry. Shazia is a seasoned thought leader in the rare disease space with a passion for ensuring the patient journey and diagnostic experience is implemented in every program she develops.

She is committed to improving healthcare, successful implementation of clinical research projects with a special interest in rare and orphan indications, neuroscience, oncology, infectious diseases, respiratory and women's health. In her current role as Senior Director, Head of Patient & Physician Services at UBC,

Shazia has also served as a study coordinator at the National Institutes of Health (NIH). While at the NIH, she coordinated intramural clinical trials across the various institutes, including the National Institute of Allergy and Infectious Diseases (NIAID), National Institute of Neurological Disorders and Stroke (NINDS) and the National Cancer Institute (NCI). Her work included direct parent/patient family interaction across various indications.

Shazia is dedicated to various patient-focused organizations, which is reflective in her work at the HPV Cancer Alliance as a Board Advisor. Shazia's desire to improve healthcare drives her efforts to develop solutions that are both accessible and inclusive. Her passion for the diverse people of the rare disease community continues to drive her work though the implementation of patient advocacy initiatives.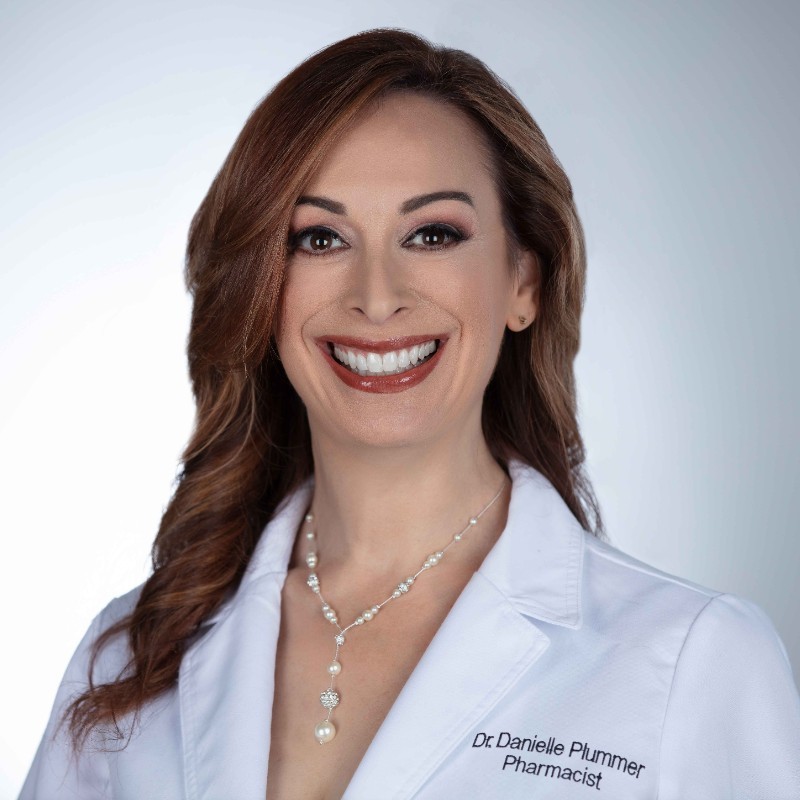 Dr. Danielle Plummer, PharmD, CD
board member
Dynamic pharmacist and medication expert leveraging a strategic mindset and medication expertise to ensure understanding of safety and scientific information to healthcare providers (HCPs), key opinion leaders (KOLs) and patients. Passionate about helping others improve their quality of life through health and wellness, focusing on preventative medicine, personalized medicine and telemedicine.

Danielle has experience in legal and regulatory compliance, business development, retail pharmacy management, hospital pharmacy, surgery center consulting and Pharmacogenetic (PGx) testing. Hyperemesis Gravidarum treatment expert and advocate! www.HGPharmacist.com @HG Pharmacist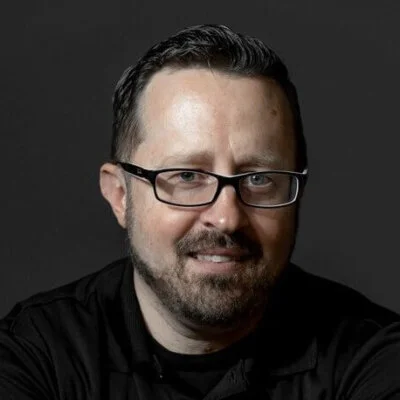 Todd Eury started the Pharmacy Podcast Network (PPN) in March of 2009, the pharma industries leading podcast platform. Todd is the CEO of the Pharmacy Publishing Network, the parent publication of the Pharmacy Podcast Network. With the editorial, C.E. education support, and evidence-based podcasting divisions, Todd directs the leading audio publication in the Pharmacy Industry.

A Pittsburgh native Todd is from Brownsville, Pennsylvania, and started the first podcast about the profession of Pharmacy in 2009. Today, it's the global leader in podcasting about the business and profession of the pharmacist. Todd is also active in other health related sectors and is a member of the Board of Directors for The Endometrial Cancer Foundation.

With podcasts about career development, politics, and running a privately owned community pharmacy, PPN has over 40 different channels with over 100,000 listeners. Todd has built strategic publishing services and support for our national pharmacy associations, including: American Pharmacists Association (APhA), National Association of Specialty Pharmacy (NASP), The Pennsylvanian Pharmacists Association (PPA), the California Pharmacists Association (CPhA), American Society of Consultant Pharmacists (ASCP).
How we manage our Advisory Boards
Learn more about the selection, and termination of advisory board members, their responsibilities and their mandates
Our advisory boards are responsible for performing tasks outside of the usual purview of our board itself. They provide our organization specialized information, experience, and skills, enabling us to achieve things that we otherwise could not. Our advisory boards assist our organization leverage resources that it otherwise couldn't and provide an invaluable pipeline to the local communities and patient populations we serve. Their responsibilities, as an advisory board, are purely as a support role to our board and CEO.
Appointment of members to our advisory boards is done at the discretion of our CEO and Board, with either or both entitled by our bylaws to appoint members to an advisory board. A chair is appointed for each advisory board, initially by the CEO, then ratified by the adviory board at their first meeting.
Each of our advisory boards benefits from its own charter that dictates the procedural purview of the members, outlining duties, responsibilities, scope of action and mechanisms to add or remove members. This charter will also address the duration of the advisory board if it is created for any purpose other than governance.
The CEO and board can at their own discretion remove any member of an advisory board with immediate effect. If their Charter allows, individual advisory boards may appoint and remove members by majority vote. This only applies to advisory boards where their is an elected chair and more than ten memmbers.