Our Advisory Boards members are drawn from a wide cross section of the healthcare and business communities and include pharma, private practice, marketing, digital health, project management and logistics. Our boards retain their diversity with representation from many of the countries we operate in. Learn more about selection and board criteria in the footer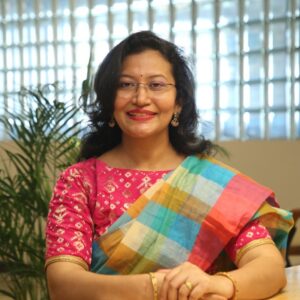 Smita Bisen
Chair, advisory board, India
Parents who have heard of the bestseller "What to Expect When your Expecting" as a go-to text have a powerful friend in India. Dr. Smita Bisen is an engaging educator, coach, health and wellness speaker, and presenter based in Mumbai, India and is the founder of UniShakti. She addresses expectant parents, new mothers, support staff, and birth professionals with captivating and inspiring approaches to creating thriving families and relationships.

Dr. Bisen has presented various research papers at national and international conferences. To extend her passion for teaching, she trains not-for-profit "Asha" clinics – run by government associations – staffed with doctors, nurses and volunteers on parenting skills to ensure that people in India's most challenged neighborhoods have access to medical care for their newborns and toddlers.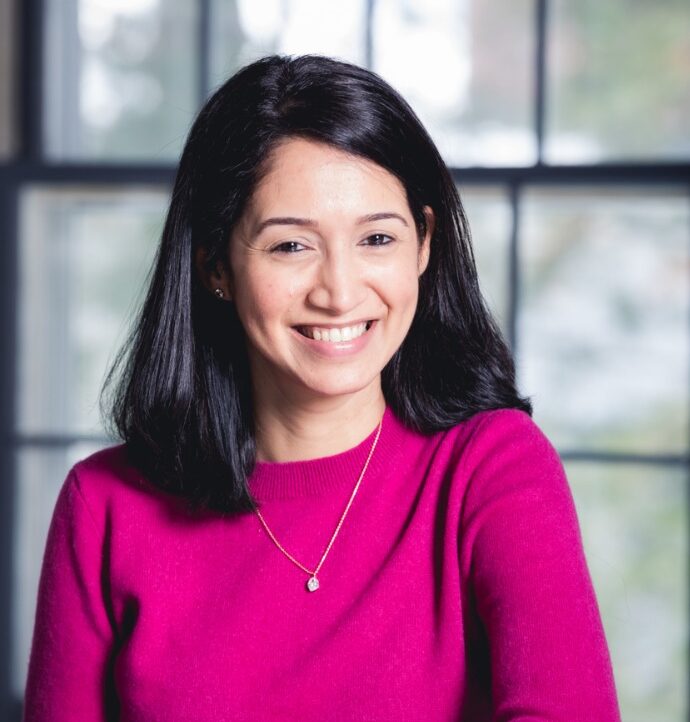 Jyothi Vijayaraghavan, PhD
board member
Jyothi is a scientist and drug developer whose passion lies in developing novel therapies and enhancing access to these therapies for patients living with diseases with high unmet need. After a 7-year career in academic research that encompassed a PhD in Human Genetics and post-doctoral experience in immunology, the desire to be directly involved in developing therapies for patients with serious unmet medical needs fueled her transition to clinical research.

Over the years, Jyothi has held positions of increasing responsibility from supporting clinical trials in cardiovascular disease at Novartis Pharmaceuticals, to serving as the lead Clinical Scientist on clinical trials in rare diseases at several biotechnology companies. Today, she leads multiple studies on Thyroid Eye Disease (a rare, debilitating autoimmune disease) at Viridian Therapeutics, and is committed to developing best-in-class therapies that serve this patient community.

Jyothi has been involved in various community health and education programs in India through non-profit organizations like End Poverty and public service programs such as National Service Scheme. Driven by the belief that the right to health is a fundamental human right, she is dedicated to working towards addressing global healthcare inequalities so that every individual has access to the health services they need, improving health education and building sustainable health systems.
How we manage our Advisory Boards
Learn more about the selection, and termination of advisory board members, their responsibilities and their mandates
Our advisory boards are responsible for performing tasks outside of the usual purview of our board itself. They provide our organization specialized information, experience, and skills, enabling us to achieve things that we otherwise could not. Our advisory boards assist our organization leverage resources that it otherwise couldn't and provide an invaluable pipeline to the local communities and patient populations we serve. Their responsibilities, as an advisory board, are purely as a support role to our board and CEO.
Appointment of members to our advisory boards is done at the discretion of our CEO and Board, with either or both entitled by our bylaws to appoint members to an advisory board. A chair is appointed for each advisory board, initially by the CEO, then ratified by the adviory board at their first meeting.
Each of our advisory boards benefits from its own charter that dictates the procedural purview of the members, outlining duties, responsibilities, scope of action and mechanisms to add or remove members. This charter will also address the duration of the advisory board if it is created for any purpose other than governance.
The CEO and board can at their own discretion remove any member of an advisory board with immediate effect. If their Charter allows, individual advisory boards may appoint and remove members by majority vote. This only applies to advisory boards where their is an elected chair and more than ten memmbers.