Building Better Care
Social Investment & Corporate Giving
For large companies and social investors looking to invest into the future of ethical health, a more detailed breakdown of our Clinic Model can be found below. Data and figures are included on a sealed PDF, contact us for access to the file. To see the benefits our model offers to prospective partners, please browse this page

Like all mission-based startups, Clinics IV Life has a clear and very specific purpose: we are driven by the delivery of maternal care to disadvantaged communities in developing countries. Why this market in particular? With four babies dying every minute (around 250 an hour) and losing a mother every 2 minutes to complications in childbirth, the answer is self-evident. We aren't faced here by some strange and incurable disease ravaging mothers and their newborn, but rather by a lack of lasting, sustainable solutions to address the healthcare imbalances experienced by developing countries. It is estimated that 85% of these tragic deaths are preventable with access to proper medical care.

Access to proper medical care. Five simple words, describing the root of the problem, one that, for reasons unknown, we have been unable to remedy for decades, despite throwing trillions of dollars at it. Our current solutions are not sustainable and create dependencies within disadvantaged communities, effectively placing them at the mercy of the well-intentioned charities delivering care. Covid highlighted these dependencies, as vaccine delivery for infants plummeted across the developing world.

Rather than creating and supporting independent health services in country, we continue to promote dependency-based solutions. These solutions are further hampered by an even larger challenge, the Achilles heel of all charities and non-profits. A constant dependency on donor funds to repeat, ad infinitum, their processes for the delivery of care. As global economies tighten their fiscal belts, the deep wells that have been supporting these critical missions are running dry. Ever increasing demands on donor funds from a burgeoning charity industry that caters to everything from puppies to endangered puffer fish, further tax the system.

There can be little doubt that the decades long, donor windfalls enjoyed by large charities are coming to an end. Donor apathy, driven by the industries insatiable need for funding, also plays a key role, as people become desensitized to pleas for help.

There is, we believe, a better way.

Clinics IV Life has created a hybrid care model that addresses all the issues raised above by combining the best of charity with social entrepreneurship. We build and equip physical clinics with the use of donor funds in areas of need. These centers of care are designed from the ground up with a singular purpose: to be financially self-sustaining for decades to come, enabling ongoing delivery of care without reliance on further doner funding. Importantly, over time, these models will generate profit, which will in turn be utilized to further expand our network of care through the construction of new sites.

Our Clinic Model is supported by a uniquely tailored Shared Practice Agreement (SPA) we sign with our doctors, and the Clinics IV Life network, an intranet of medical expertise spanning the globe, much of it provided on a voluntary basis to ensure accuracy in diagnosis and promote learning within the fields of nursing, obstetrics and pediatrics for our resident care providers.

To understand exactly how our model functions, please review the key points below.
Establishing a Clinic in 3 Phases
How Donor Funds Enable Our Clinic Model

To ensure control over the assets (buildings, infrastructure and equipment) we deploy in developing nations, we purchase and retain ownership of the tracts of ground* we build on.Ownership of the completed clinics and the medical and Information Technology (IT) equipment they house, also resides within our Foundation. We use donor funding for the purchase, construction and equipping of a site, in a way not dissimilar to bank loans obtained by private hospitals to erect new facilities.
* In certain Asian countries, including the Philippines, foreign entities are forbidden from owning physical ground and a local NGO is established under the Clinics IV Life umbrella which is registered as Title Holder for the property purchased.

Charity Meets Business

Once construction is completed, a clinic is "staffed" (more on that further into the document) and opened to the public. For a period of six months, the day-to-day operational costs of the clinic are shared between Clinics IV Life, a full time pediatrician and full time obstetrician/gynecologist (OB/GYN), each running their own dedicated paying practice from the clinic. This six-month window allows each doctor the time to fully integrate their practice with Clinics IV Life guidelines, acclimatize to our clinic software and familiarize themselves with the operational procedures of our Foundation. If shortfalls exist between practice generated income and clinic running costs, our Foundation supplements this shortfall for the first six months.

Business Takes the Helm

After the initial six-month period and in some instances sooner, a clinic site is considered a functional independent business entity. It no longer requires donor funding to operate effectively and all running costs, maintenance and day to day expenses are met though practice generated income. A midwife is appointed on a salaried or profit-sharing basis to manage the two birthing facilities housed within each clinic, further bolstering income.

Ultrasound equipment and a full suite of medical tools allow the doctors to perform procedures not traditionally available within the geographic areas where the clinics are located, ensuring a constant flow of paying patients, who would otherwise be required to travel for hours to access care in larger cities.

How then does this model benefit the disadvantaged patient who cannot afford to pay for care?
To answer that question we need to look to our Shared Practice Agreement.
Our Shared Practice Agreement
We sign up two doctors to each clinic under a Shared Practice Agreement (SPA). Essentially, the clinic and its equipment are placed at the disposal of the doctor, each benefiting from a dedicated consulting room, nurse and administrator. In lieu of payment for access to these facilities, each doctor agrees to a preallotted number of "free" appointments per week. These appointments allow us to offer free treatment on an ongoing basis to indigent members of the communities we serve. Mothers are ensured proper care for the duration of their pregnancy, including a safe space in which to give birth and newborn are offered follow up care for a year after birth.

The current iteration of our clinic model allows for the treatment of a minimum of 1000 patients per year and this figure may be adjusted upward after careful evaluation of the sustainability of a site.
Every clinic contracts a Pediatrician and an OBGYN to run their full-time practice from the premises. Each of these doctors is provided with a dedicated nurse and administrator as their staff staff. In addition, a midwife is appointed to run and manage the onsite birthing center, and she may, at her discretion, appoint a nursing assistant. On sites where we expand to include an onsite laboratory, a laboratory technician will also be appointed.

We ONLY employ female doctors, nurses, midwives and administration, for two reasons. We believe that our female patients are more comfortable in the presence of women, particularly in areas where cultural barriers discourage men and women from engaging outside the bounds of a relationship, and we are intent on dismantling the sexual biases present in healthcare.

Our "Clinic Families" all benefit from a pension and healthcare plan, issued through the Foundation and we actively encourage and subsidize further training, funded by the Foundation Surcharge levied against the Clinic's monthly income.
Each month, every operational clinic contributes 5% of its net profit to the Clinics IV Life "Foundation Surcharge" fund. The monies generated by this surcharge are used for maintenance, the servicing and upgrading of equipment, staff training and other sundry expenses incurred by clinics in their day-to-day operation.

If large surpluses are created within a calendar year, these funds will, at the discretion of our Board, be directed toward the building of new sites or expanding existing sites. We may also, if funds allow, issue a thirteenth cheque to nurses and a clinic's administrative staff, by way of incentive.
Our clinics run off a bespoke software system, created specifically by in inhouse team to enable the best levels of care, minimize administration, and share knowledge. For a complete overview, click here. Among other things the system offers the following tools, accessible from all departments, with varying levels of permission;

• Patient Booking System, accessible to patients via Android and Apple Apps
• Doctors Notes with integrated DDx, audio, image and video
• Patient Records, with integrated audio, image and video
• Accounts and Billing System, incorporating claims for public and private Insurers
• Automated Printed Scripts to ensure accurate dispensing
• Cloud based storage and sharing of sonography and other imaging
• Our Intranet, connecting clinics, staff and volunteers across the globe
• A document library connected to the Intranet
• Free access to paid Journals for research and further learning

We believe in the power of technology to improve the delivery of care. However, technology can also hamper doctors if deployed ineffectively and we develop our systems in close consultation with our practicing doctors and nurses to ensure our software benefits the doctor/patient relationship and contributes to rapid, accurate diagnosis and treatment.

We also believe in the power of family, our Clinics IV Life network, and all the amazing medical professionals and others who selflessly offer of their time to ensure we are able to provide care to indigent mothers and their children. Our intranet allows this family to communicate openly and freely, sharing knowledge and ideas in a collaboration towards better care.

Volunteer sonographers in the U.S. and U.K. offer their time to analyze ultrasound images, a fallback to ensure accuracy of diagnoses and to serve as a second opinion in cases that are harder to diagnose. We also earmark unusual scans to share anonymously with educational institutions to encourage learning.
We don't believe that delivering scalable, and sustainable charitable care is possible without fully embracing the business side of healthcare. Rather than seeing business and charity as odd bedfellows, we believe they represent opposite faces of the healthcare coin. Both can and should co-exist if the business model is balanced. The Clinics IV Life model offers the best of both worlds and ensures that utilized donor funds yield positive benefits to target communities for decades, with no additional financial support required.

As far as we know, in terms of delivering return and reach on donor capital, the model cannot be beaten.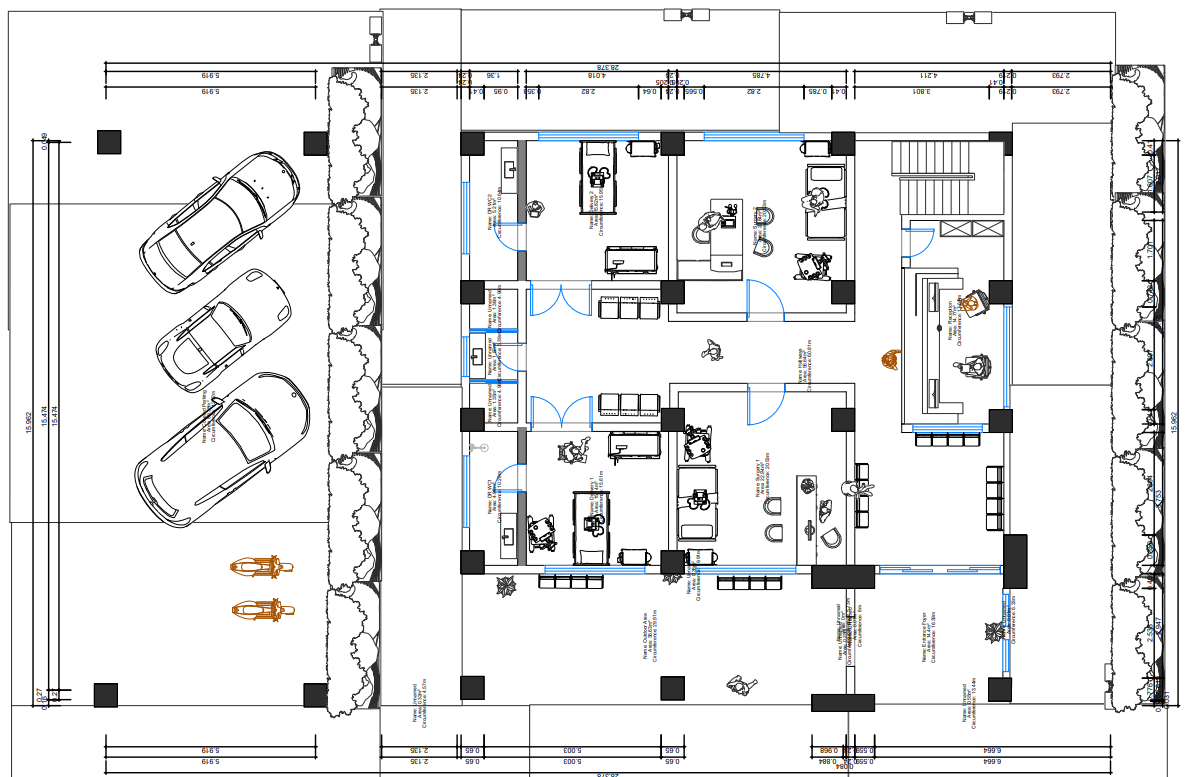 In regions where population density and the proximity of other Clinics IV Life centers justify it, we intend to establish an inhouse laboratory at a central clinic to process bloods and screen for common conditions, including thyroid, lipid panels and more. The laboratory will be housed in the most appropriate clinic.

Equipment costs for a laboratory are easily met in three months, as laboratories offer a lucrative income stream in the Philippines and the addition of this service will enable us to offer free CBC's and other essential tests to indigent expectant mothers. The facility will also add an additional revenue stream to the clinic. The laboratory is not reflected in the figures shown below as it is the exception, rather than the norm, but it may be incorporated into later designs, dependent on income generation and viability.
This section addresses financials, profit projections and running costs for clinics built and operating within the Philippines, to serve as an example. For clinic projects in Africa and India, please request the relevant data.

Please note that pricing is provided in U.S. dollar (USD) and may be subject to currency fluctuations, with the USD/Philippine Peso (PHP) exchange rate currently at PHP54 to USD1. Costs are reflected on a per site basis and variables, including the price of securing vacant land, may impact the estimated costs. Where this occurs, we assume a median price, indicated by an (M). For a more detailed breakdown of equipment costs and other headings, please request additional figures.

If you are reading this, then you've arrived at our website version of this document, The financial information on our clinic model is considered proprietary. Please follow the steps below to access the data.